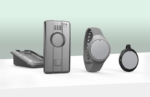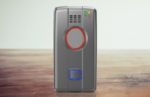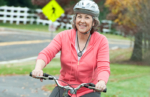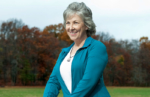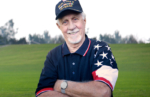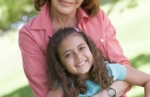 I have used your services twice and experienced quick, great service both times. I never take my bracelet off and feel a lot more secure knowing I can get help quickly if needed.
Ann E., Client Since 2011
MobileElite
Personal Emergency Response System
The MobileElite personal emergency response system is GPS-enabled so you can be located wherever you are in an emergency. With the push of the alert button on your bracelet or pendant, you will immediately connect to our 24/7 monitoring service and an emergency response specialist will get you the help you need or contact a loved one. This small, lightweight mobile alert device is also available with automatic fall detection that can sense a fall even if you are unable to push your help button.
MobileElite includes:
Lightweight help button with interchangeable neck and wrist options

Handheld device with convenient carrying case

GPS location services

Fall detection available — help even if you can't push your button†

Simple set up instructions
Using a Medical Alert System Is So Easy
Push your button.
Press your Medical Alert button and you'll be connected immediately to one of our operators.
Talk to us.
Our dedicated, supportive operator determines the exact help you need.
Get help—fast.
Our operator will make sure you get the aid you need and even stay in communication until help arrives.
Frequently Asked Questions
It's a pendant or bracelet that provides emergency assistance at the push of a button; doing so connects you with a trained operator, who sends emergency help to wherever you are.
A Medical Alert device is ideal for anyone who would like peace of mind by getting 24-hour protection in case of medical emergency—especially older Americans who live alone, who are more likely to suffer a fall at home, as shown by studies.
Your medical alert system should be highly reliable, easy to use and install, UL-tested and come with battery backup in case of blackout. In addition, the company's emergency response personnel should be trained, certified and available 24 hours a day. You get all of this and more with a Medical Alert system by Connect America.
We have various options for different lifestyles. For example, we have an at-home device, an on-the-go device for outside the home, and a device with fall detection technology. For a detailed comparison of these devices,
click here
.
It's simple: You wear a Medical Alert button as a necklace or bracelet and, if you need emergency help, you push the button. The button then sends a signal to the base unit in your home, which connects to one of our trained emergency response operators. The operator contacts you through the amplified, two-way speaker in the base unit, assesses the situation, and sends appropriate emergency help.
That depends of what kind of emergency you're having. If it's a minor situation, we can contact somebody (such as a neighbor or loved one) on your contact list and have them go to your house. For serious emergencies, we'll immediately dispatch an ambulance, or contact the police or fire station, depending on what you need. In ALL situations, we stay in communication with you until help arrives.
Yes, since we stand behind our products with a 100% satisfaction guarantee and allow you to cancel at any time if you're not satisfied. Plus, we're a proud member of Medical Alert Monitoring Association (MAMA), have an A+ ranking with the Better Business Bureau, and have been endorsed by many organizations including The Arthritis Association and Good Housekeeping.
At-home system: You will receive a 2-Way speakerphone base unit and one water resistant transmitter button. This button can be worn on your wrist or around the neck. A phone cord is included to attach your base unit to the phone jack. A medical information card and step by step installation instructions are also included. Other products are available at additional costs upon request.
Mobile Alert system: You will receive a handheld mobile device, one water resistant transmitter button that can be worn on the wrist or around the neck, a carrying pouch, a charging cradle and power cord. You will also receive a medical information card and step by step installation instructions.
Alert 911 system: The Alert 911 needs no additional accessories. This product is currently out of inventory.
Yes, each of our systems works depending on the type of system.
At-home system: The Medical Alert will work in all 50 states, as well as Canada, Puerto Rico and the Virgin Islands, as long as a compatible phone line is present.
Mobile Alert system: As long as adequate AT&T cell phone coverage is available.
Alert 911 system: As long as any adequate cell phone coverage is available. This product is currently out of inventory.
We actually have several ULC-listed, interlinked monitoring centers in the U.S. available to help 24 hours a day, 7 days a week. Our emergency centers are staffed by SIA-Certified Operators.
No. Connect America will work in your house with any type of phone line, and we also have a system that works if you have no landline at all.
Yes! Unfortunately, many falls happen in or around the shower or tub; with this top of mind, we made sure that our at-home devices can be worn in the tub or shower.
Yes, our Response Center staff includes employees who are native speakers of languages other than English; in addition, our operators are trained to use the International Language Line for real time translation services in 140 languages. Contact us at
800-800-2537
for more details about the specific language you would need.
No. For liability purposes, we do require a Monitoring Agreement to be signed. A non-refundable deposit is required prior to a Medical Alert system being shipped. This deposit is the equivalent to three months of monitoring. At the end of those 3 months, the Medical Alert service can be cancelled with no penalty; we just need 30 days advanced notice.